We've scoured the beauty shelves to bring you the best bridal makeup products. Whether you have chosen to book a professional makeup artist or doing your own makeup on your big day, or maybe just want to know the hot new products that will help you achieve a flawless face. All can be very stressful as emotions are running high in hope for perfect makeup.
So, sit back, relax and read on to find out how you can pull out all the stops for your wedding day makeup with this ultimate shopping list of the best bridal makeup products…
Best Bridal Makeup Products for Your Wedding Day
With makeup trends constantly changing and so many bridal looks you could go for. We have rounded up the best bridal makeup for your big day to suit every look.
Your bridal makeup will look just as beautiful as the skin under it- so make sure you prepare in advance and build a proper skincare routine in the run-up to your wedding day.
If you're doing your own bridal makeup and need some professional advice, don't forget to check out our step-by-step guide on how to do your own wedding makeup.
Whether you're topping up your wedding day makeup or investing in the best bridal makeup products to do it yourself, here are the beauty buys every bride needs in her wedding day makeup bag…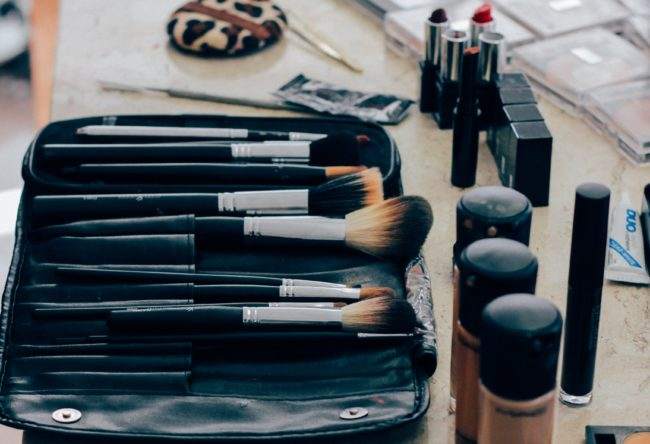 Achieving a flawless look all begins with what kind of makeup you use- quality is everything. For your makeup to be long-lasting and gleaming 'til the end of the night, we suggest that it may be time for you to upgrade you bridal makeup up kit before the big night.
To help you find the best makeup for your wedding day look and beyond, we came up with an extensive editor-approved beauty makeup products list. Get shopping below!
Best Face Cream for Your Wedding Day
Photos on your wedding day are inevitable and going to be taken by everyone present at every angle. It is very important that your skin is in top condition, so make sure that you have a solid wedding skincare routine  in line leading up to the day. A balanced diet with healthy food and plenty of water is guaranteed to help you along the way. A good detox to the system, will help your skin to obtain a healthy glow and get in shape in no time.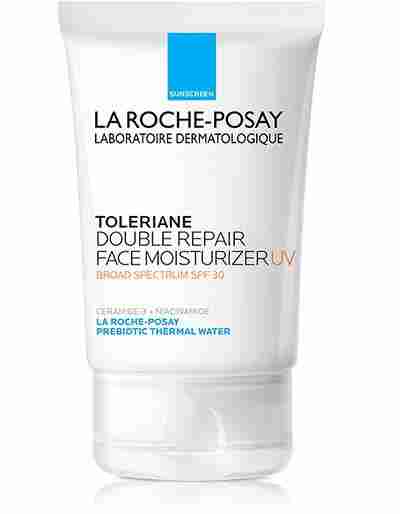 BUY NOW: www.laroche-posay.co.uk
La Roche-Posay's Toleriane Facial Moisturiser with SPF contains glycerine to help restore healthy-looking skin. It has a lightweight feel to it, allowing your skin to feel fresh and hydrated. The moisturiser holds a unique prebiotic action which helps restore skin barrier after one hour.
For brides with sensitive skin, this moisturiser is the one for you as it is paraben, fragrance and oil free.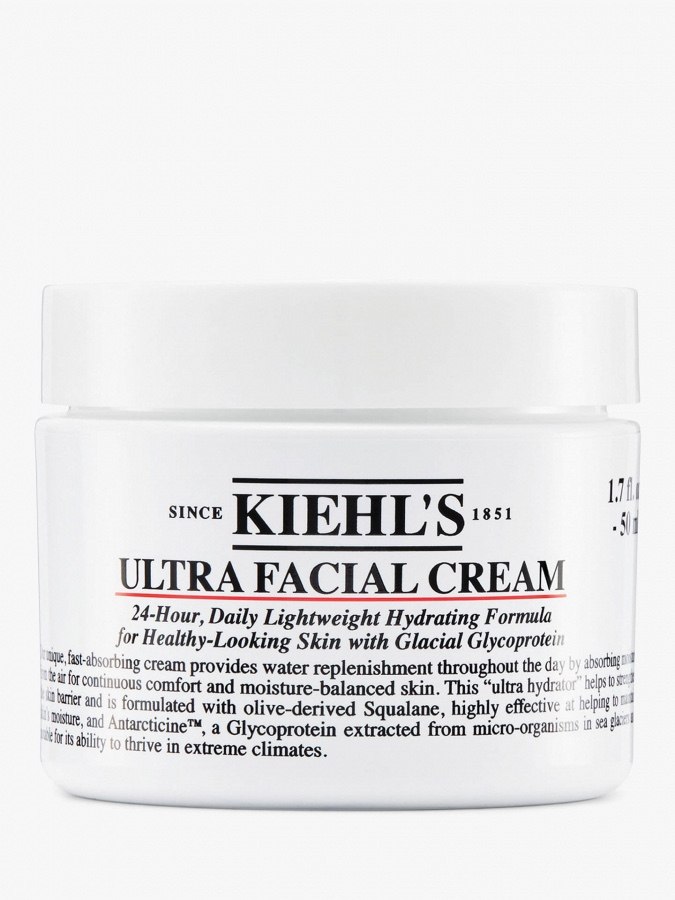 Formulated for all skin types, Kiehl's Ultra Facial Cream is a popular choice for all skin-care lovers. It is clinically proven to help promote soft, smooth healthier-looking skin. Whether you are planning to have your wedding in the summer or winter this moisturiser is perfect for all as it contains glacial glycoprotein and squalane- both of which help protect the skin from intense weather conditions.
BUY NOW: www.kiehls.co.uk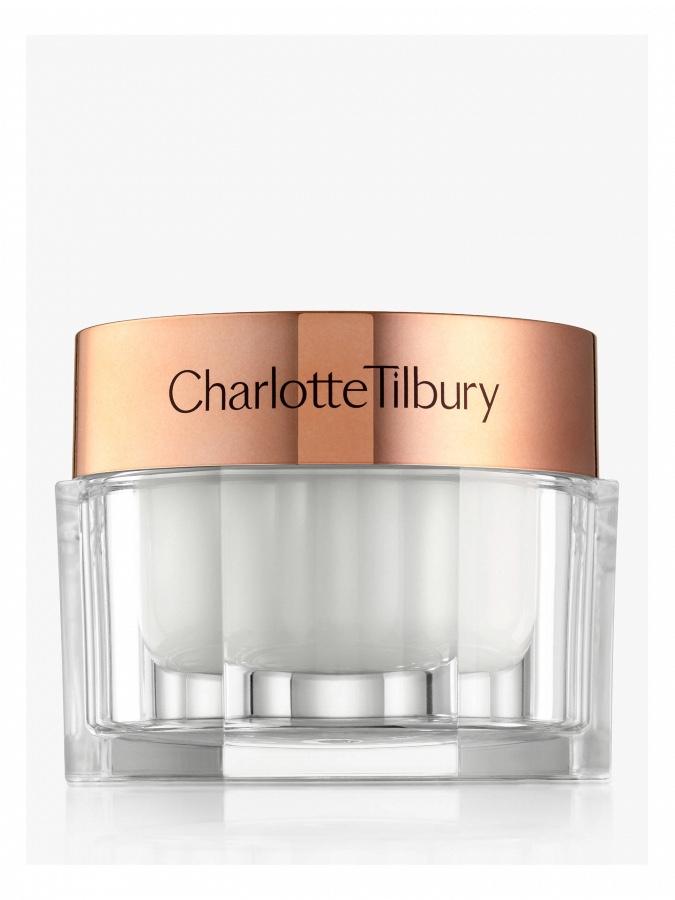 It's all in the name- Charlotte Tilbury's cream literally works like magic! A concoction of numerous oils and extracts, this moisturiser will help all you upcoming brides to obtain hydrated and rejuvenated skin. With plumping-effects promoted by vitamins C and E your skin will be looking bright and youthful in no time.
BUY NOW: www.charlottetilbury.com
Best Primer for Your Wedding Day
Primer is a major product that you need to keep in your bridal makeup kit. It is the core foundation you need if you want your makeup to stay looking flawless from morning til night.
For all your skincare worries, face primers target them all. Catering for those with a little dry skin to a little bit of redness. Fear not as there is a primer to solve all your problems. Suffering from an oily complexion? – there's a primer for that too!

One of our favourites universal primers is Bobbi Brown's Primer Plus Mattifier which is fresh, lightweight and extends the quality of your foundation's wear while controlling oil, blurring pores and helping keep your skin's moisture level balanced.
This primer provides a dewy finish, perfect for those of you who want to achieve a long lasting smooth base. Combined with coconut water Too Faced's Hangover Replenishing Face Primer delivers hydration and elasticity in to the skin.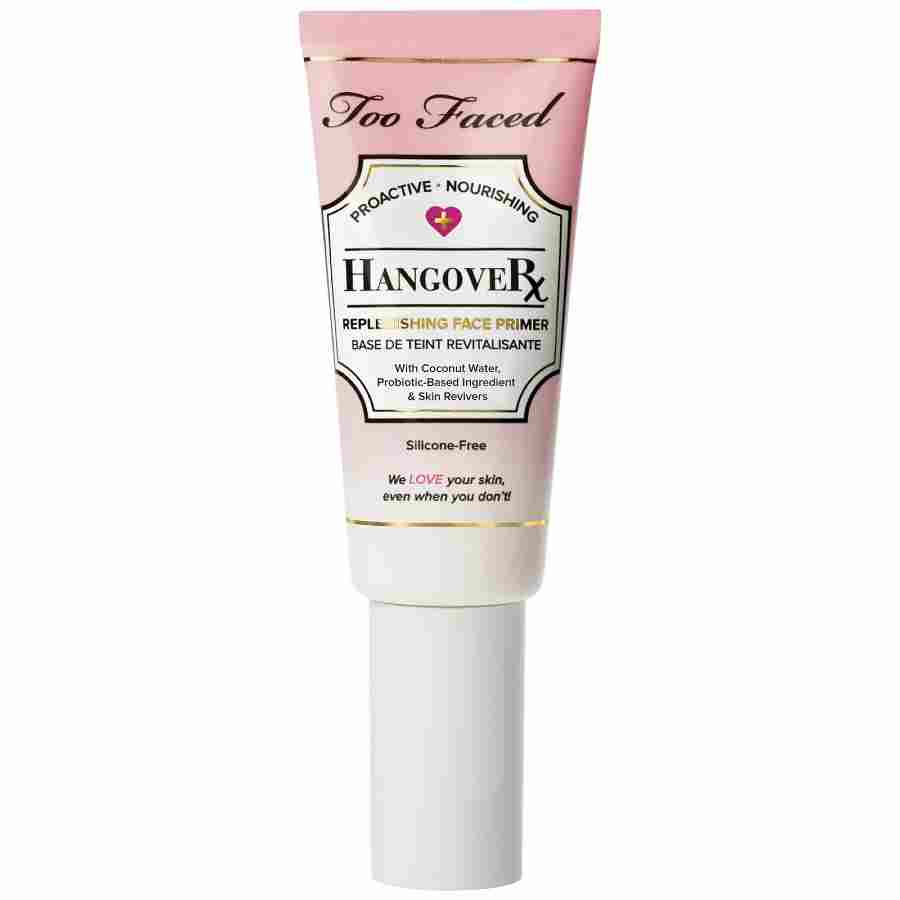 Different to most types of primers- this is available in gel form. It is the answer to all your skincare woes- blurring out visible pores, fine lines and minor imperfections. Exactly what you need to be photo-ready! Blended with antioxidants, vitamin A and E, this primer protect your skin pollutants, stress and environmental aggressors. Just what you need whether you choose to have your wedding in the city or the countryside.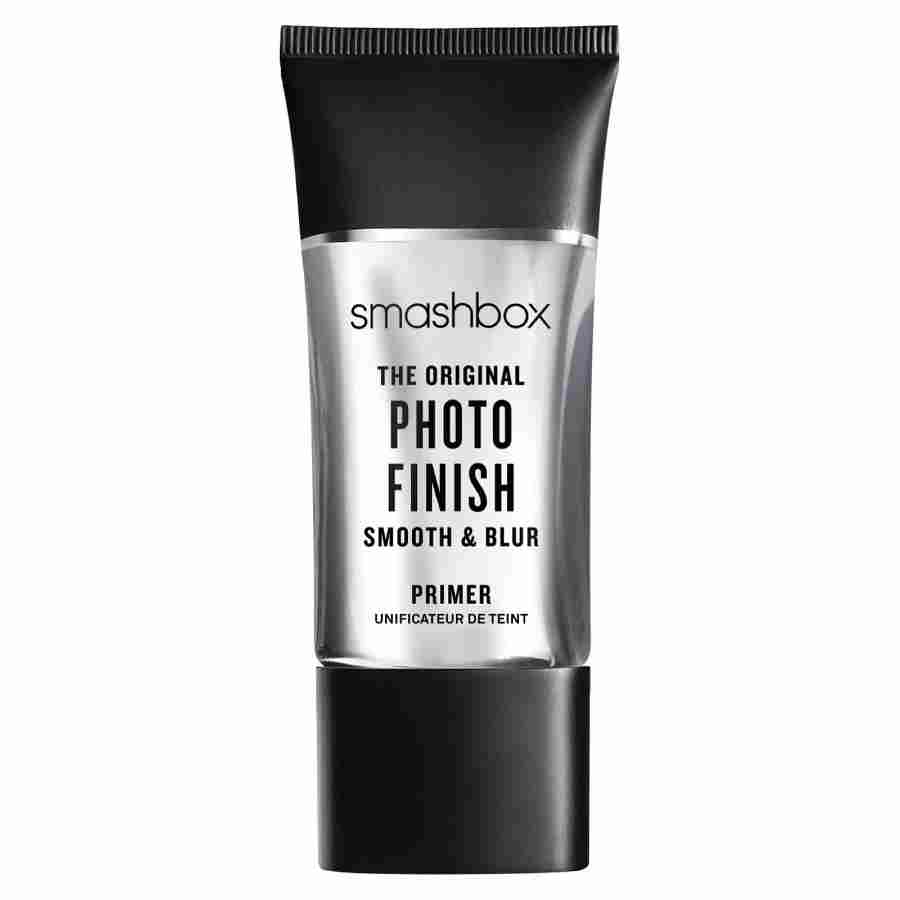 BUY NOW: www.smashbox.co.uk
Best Bridal Makeup: Foundation
Now that you're all set with skincare and face primers, it's now time to think about what foundation you may want to buy. Foundation is a really important part of your look that you need to consider. Do you want a matte or dewy finish? Is it the right shade? Does it have a heavy or light consistency?
If you're currently on the hunt for a new foundation or you just want to know the best foundations for your wedding day, makeup artists told us some of their favourites here.
Here at Wedding Ideas, we recommend that you use a light to medium coverage foundation. Heavy foundation tends to have a cakey finish to it, but with light foundation it is more versatile as you can build up the consistency using thins layers. To complete your flawless face and looking to hide those small blemishes, you'll also need to add a good concealer to your kit for a good cover up.
Choosing the perfect foundation, whether it be for your wedding day or your just for an everyday look will vary depending on your skin type. However, most brides and professional makeup artists tend to opt for a liquid foundation, as they are more blend-able and give a more 'natural' finish.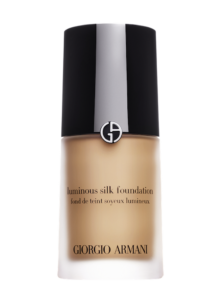 Giorgio Armani Luminous Silk Foundation on your wedding day is a great choice for a beautiful airbrushed finish. It's a beauty editors' favourite because it's a light and sheer foundation which covers a whole multitude of sins, yet feels silky and soft on the skin.
Instead of being made up of water and powder which sit on top of the face, it is made up of five water-free oils which sink into the skin amazingly and unify the complexion for instantly glowing skin.
Too Faced Born This Way
Available in 35 different shades, the Too Faced Born This Way is a fabulous foundation with medium to full coverage. It is lightweight and long-lasting – guaranteed to stay put throughout your special day. Abiding by the 'I woke up like this' beauty mantra- this is perfect for those who want to achieve a 'natural glow'.
BUY NOW: www.toofaced.com
For those of you who have oily skin- don't worry, we've got you covered. Another buildable medium to full coverage foundation, the Pro Filt'r is great for those of you in need of a soft matte finish. It is long-lasting and is made with a climate-adaptive technology that is sweat and humidity resistant. Perfect for those brides who choose to have a summer wedding or for those who want to kick it on the dance floor at the reception.
BUY NOW: www.fentybeauty.com
Best Bridal Makeup: Concealer
When it comes to your wedding day, you want one that's pretty heavy-duty, meaning it will stay put from your first looks to your evening reception.
Whether you need a concealer to cover dark circles (because let's face it, its definitely going to be needed you might not get the most well-rested shut eye before your wedding day) or just want to hide a pesky pimple, we did some homework for you already.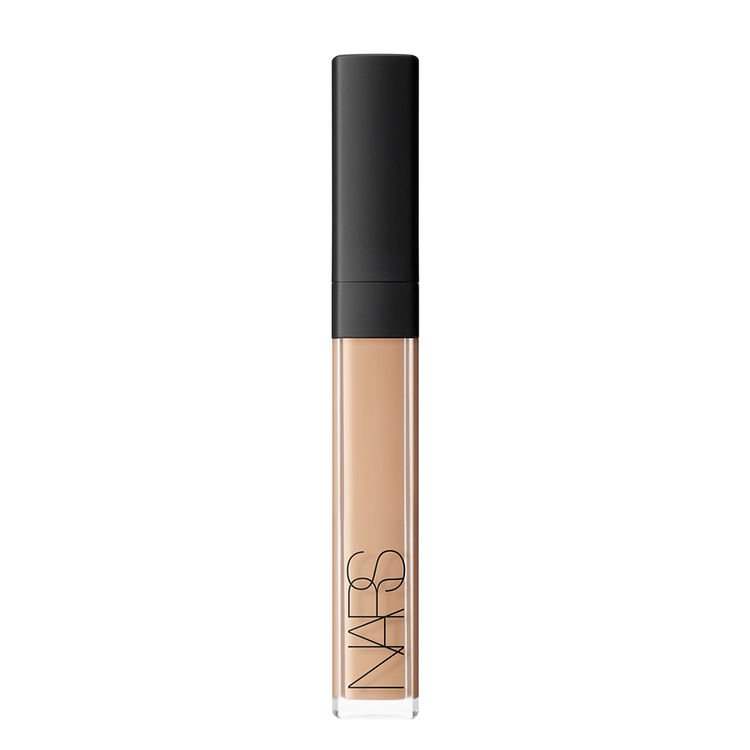 To complete your base makeup, concealer is definitely needed and no better than the Nars Radiant Creamy Concealer. It has a lightweight and buildable formula which enables you to create a more softer and even finish. With a great variety of natural looking colours- you'll be able to hide those dark circles as well as adding illumination to your face.
BUY NOW: www.narscosmetics.co.uk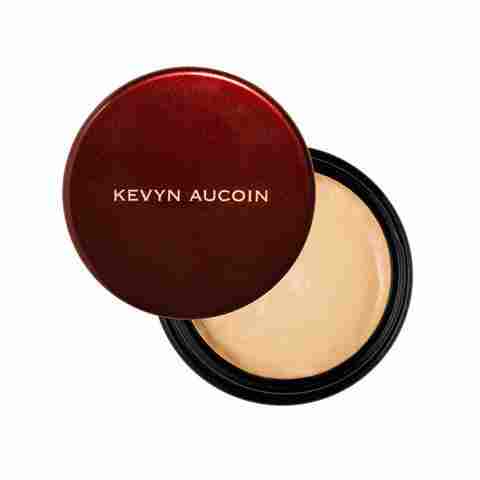 A more versatile concealer, this can be used as a concealer, a foundation and even a highlighter. Perfect for those brides who want a small product to slip in their purse for the odd touch up here and there. Waterproof and long-lasting formula- great for those who struggle to hold back a few tears.
BUY NOW: www.kevynaucoinbeauty.com

Best Eyeshadow Palette for Your Wedding Day
With makeup having no restrictions, the availability of eyeshadow palettes is endless. Ranging from different shades, tones to even different textures. But with the wedding period being so hectic, you're going to need to find the perfect eyeshadow palette that will fit your makeup bag, helping you get through your hen night right to the wedding day and to the honeymoon.
Typically, brides aim for a natural eye look, combining shimmery champagnes and soft pinks with matte browns. A perfect palette to achieve this look? HUDA BEAUTY The New Nude Eyeshadow Palette.
Redefining nude for a "New Nude", the HUDA BEAUTY New Nude Palette brings together 18 insanely pigmented shades for infinite possibilities to flatter any skin tone.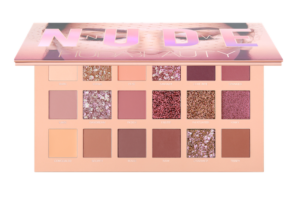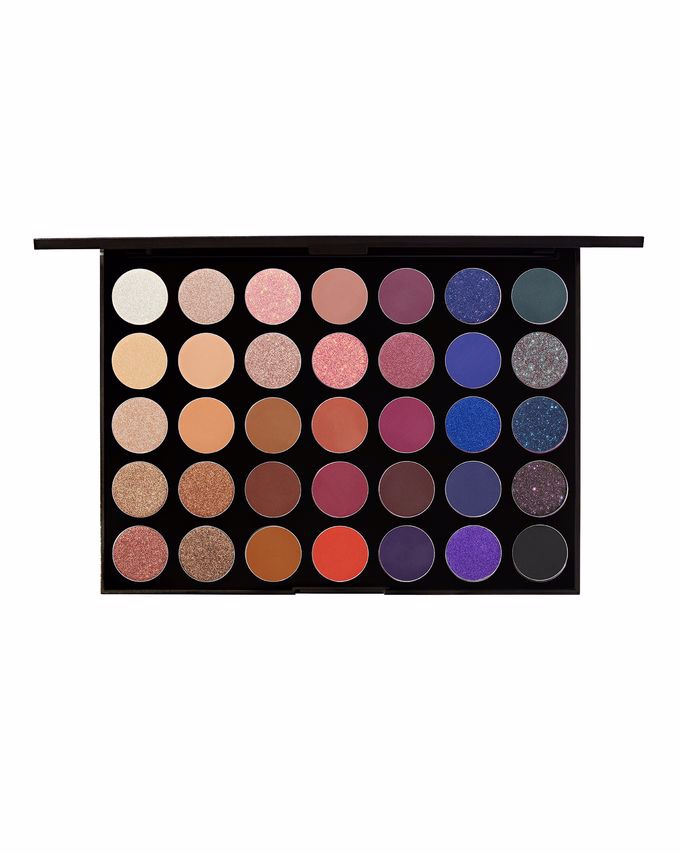 For those of you who are obsessed with eyeshadow- the Morphe 35V palette is the one for you! With a range of tones and textures, it is the perfect palette that has you covered from the hen night, the wedding day right up until the honeymoon.
Release your inner artist by creating any day or night time look.
BUY NOW: www.uk.morphe.uk
For more information on how to find the perfect eyeshadow palette for your wedding day, click here!
Best Mascara for Your Wedding Day
Whether you're looking for length or a bit of volume, mascara is an absolute necessity in your makeup bag. Add a few swipes of your go-to before applying false lashes (if you plan to), and softly darken your lower lashes for an extra hit of definition.
It's always a good idea for brides to stick to waterproof mascara because there may be some emotional moments. Waterproofing avoids mascara-stained cheeks, smudging or flaking in-between photos, which isn't a good look on anyone, let alone a bride.
Looking for a new one? We've got you covered with our pick of the best mascaras for your wedding day here.
Too Faced Better Than Sex Waterproof Mascara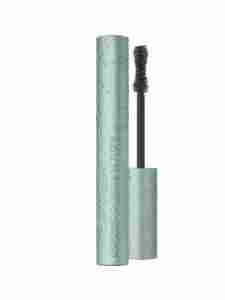 We recommend Too Faced Better Than Sex Waterproof Mascara with high-performance, water-resistant polymers for sweat-proof, waterproof, wedding-proof wear.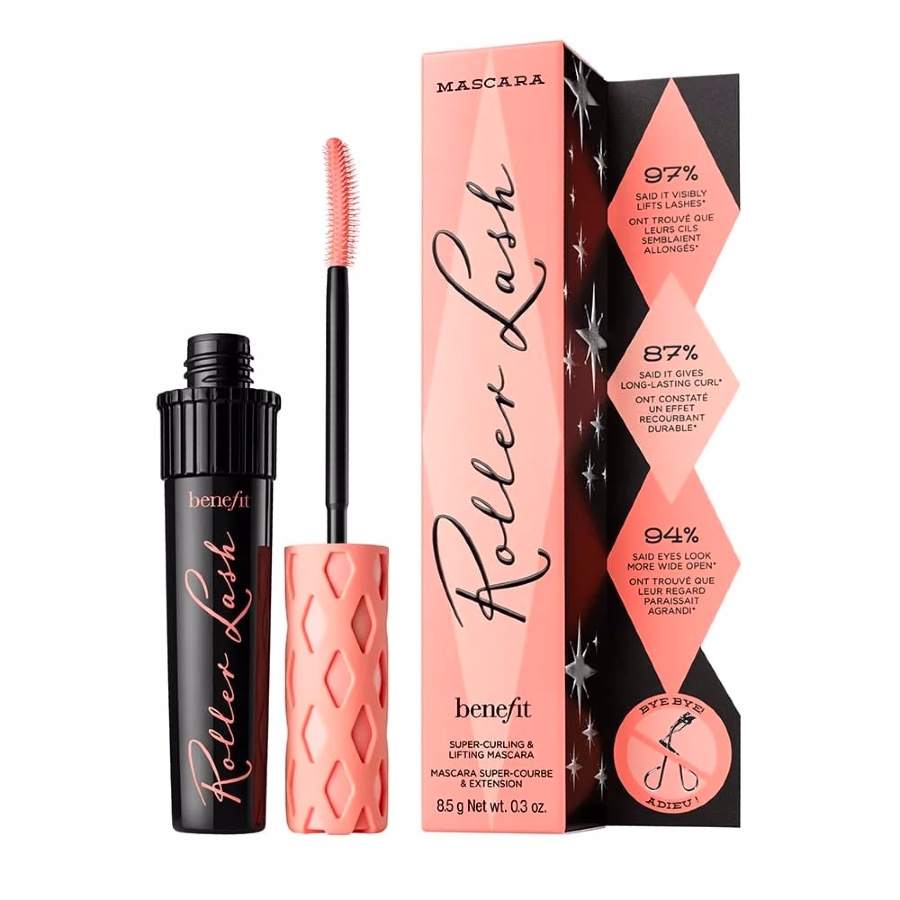 This mascara will grab and curl every lash! With a curl-setting formula, the Benefit Roller Lash Mascara will hold them in place for unto 12 hours. Perfect for those of you who want bold, fluttery lashes without having to stress about wearing false lashes on your big day.
BUY NOW: www.benefitcosmetics.com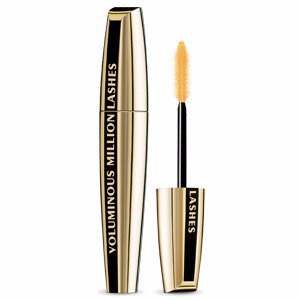 To opt for a more natural yet effective look, L'Oreal's Volume Million Lashes Mascara will open your eyes and give for a more 'femme fatale' look on your wedding day.
BUY NOW: www.loreal-paris.co.uk
Best Eyeliner for Your Wedding Day
Eyes need to have an impact, so use eyeliner or a pencil, a soft shimmer eyeshadow above the lash line. Also, add lashings of mascara to make them pop.
An eyeliner flick is a simple yet classic style for brides. Swap the out liquid liner and use a charcoal shadow to carve out your flick instead, this will give a softer finish. Audrey Hepburn-approved you can't live without your black eyeliner flicks, just slim them down instead.
Whether you want fine lines or think lines, Fenty Flyliner is the perfect versatile eyeliner for brides. Fenty Flyliner Longwear Liquid Eyeliner is a hyper-saturated, water-resistant liquid eyeliner with an innovative flex tip and easy-grip triangle shape for effortless no-limit lining that lasts.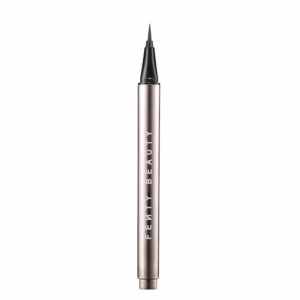 For the perfect liner, you would want one that is ultra black and waterproof. The Kat Von D Tattoo Liner is highly pigmented, smudge resistance and lasts all day. Ticks all the boxes for the perfect eye-liner, fitting for any bride. For those brides who prefer to have more of a  natural and softer finish, the Tattoo Liner is also available in brown.
BUY NOW: www.katvondbeauty.com
Best Blusher for Your Wedding Day
Blusher needs to be just that: a blush. So choose a blusher that is soft and suitable for your skin tone. With blusher remember less is more! Subtlety is always best you as you just want to add a hint of colour.
Drinking alcohol can make the skin flush, so go easy on the drinks (before your wedding photos at least) if you want to avoid rosy cheeks.
Achieve that coveted blushing bride look with our pick of the best blushers for your wedding day, no matter your budget. Benefit Dandelion Brightening Face Powder has buildable colour with a hint of shimmer for that perfect natural bridal glow.

Best Highlighter for Your Wedding Day
Highlighter is the perfect way to add a little bit of an extra glow to your complexion and enhance the natural structure of your face with just a little added light.
Add highlighter to the high-points of your face, including the bridge of your nose, inner eyes, and cupid's bow to really nail the bridal flow.
Marc Jacobs Beauty Dew Drops
For a golden glow, we love this gel highlighter from Marc Jacobs Beauty which builds for the ultimate sheen, while the sensual golden-peach hue flatters all skin tones with a warm radiance.
Marc Jacobs Beauty Dew Drops instantly light up your complexion and smells incredible too!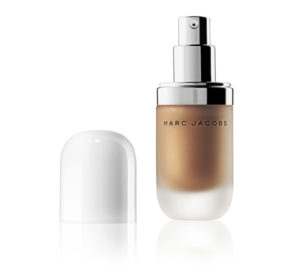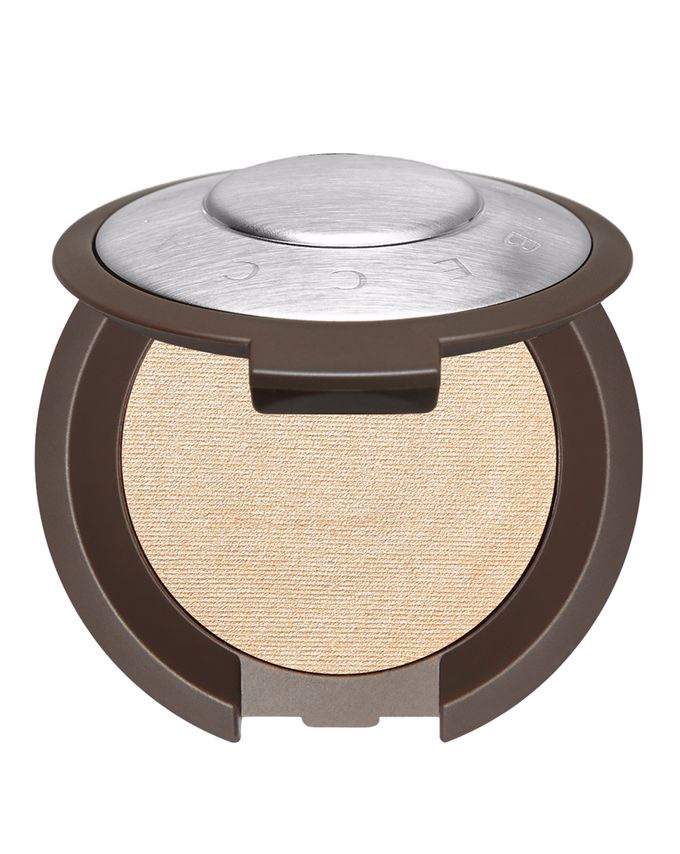 Natural and dewy are two key aspect that any bride wants. This can be achieved with the Becca Shimmering Skin Perfecter. Its buttery formula allows the highlight to melt into the skin allowing you to look radiant and healthy looking. The variety of tones to match a range of skin tones makes it the perfect highlighter for all brides.
BUY NOW: www.beccacosmetics.com
Best Powder for Your Wedding Day
Lock in your concealer and foundation with a pressed or loose setting powder that you can keep in your bridal clutch to reduce shine throughout the big day.
Urban Decay's All-Nighter Waterproof Setting Powder instantly makes any foundation totally waterproof, and its lightweight formula absorbs excess oils to give a visibly flawless finish.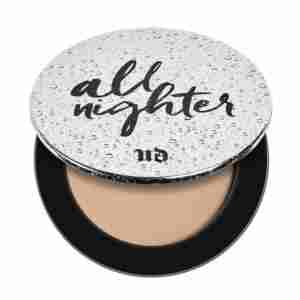 Best Lipliner for Your Wedding Day
Between kissing your new husband, greeting all your wedding guests and drinking all the champagne, your big day also happens to be a lipstick nightmare so a good lip liner is key.
Lip liner creates natural definition and the colour lasts for hours! If you have thin lips, it's better to avoid dark or red lipsticks, particularly if you are over 30. Your wedding makeup should look fresh and sweet, and not too vampy so a nude lip liner is the go-to colour for most brides.
If you're doing your own wedding makeup, Barry M Lip Liner is the cheapest and are firm enough to draw a precise thin line, yet soft enough to blend in. Use Barry M Lip Liner in shade 'Minx' all over your lips before applying your lipstick or gloss.
Barry M Lip Liner

Best Lipstick for Your Wedding Day
Your lipstick serves as the finishing touch to your makeup look, so this is a staple in your bridal beauty stash. But given that there are so many formulas to choose from (matte, satin, gloss etc) it can be difficult to choose just one. If you're looking for a new lippie, browse our pick of the best lipsticks for your wedding day here.
Our all-time favourite lipstick for brides? It's got the be the iconic Charlotte Tilbury Matte Revolution Lipstick. The nude-pink lipstick is perfect for brides as it's formulated for every woman at every age and any skin tone.
Charlotte Tilbury Matte Revolution Lipstick in Pillow Talk enhances the natural hue of your lips so is unique to your skin tone and natural lip colour.
Charlotte Tilbury Pillow Talk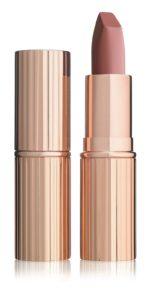 Best Setting Spray for Your Wedding Day
If there's ever a time to make absolutely sure your makeup has staying power, it's on your wedding day. From happy tears, to posing for photos and working up a sweat on the dancefloor, your makeup will be put to the test on your big day.
However, don't even think about reaching for the hairspray. The key to really making your makeup last all day is using a good setting spray. Fixing or setting sprays prevent makeup from wearing-off or sliding and they're sweat-proof, too.
MAC Prep + Prime Fix+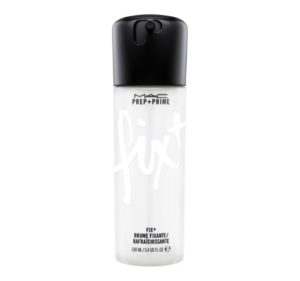 BUY NOW: www.maccosmetics.co.uk 
Urban Decay All Nighter Setting Spray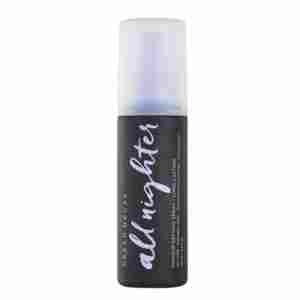 ---
READ MORE:
---
Want more wedding information and inspiration? Just hit 'Like' on our Wedding Ideas Facebook page, and 'Follow' on our @wimagazine Twitter account. To join in the conversation, share your stories here.